Amazing Places
The Magic
of Exploring
When looking for a holiday or getaway destination, the Amazing Places website is the first place that comes to mind – a true source of inspiration.
We redesigned the Amazing Places brand several years ago and since then it's become our lovebrand. Of course we knew that a new website was in order, but all in good time. Our vision was clear: we knew that we didn't just want to give it a new look, but wanted to elevate the entire user experience. Our goal was to allow users to completely immerse themselves in their search for the perfect spot, to soak up the magical atmosphere, or simply ride the wave of endless inspiration.
Our task was to create the entire design and interactive prototype of the website. Our designer, Jan Kolář, ended up wearing many hats, taking on the role of UX lead as well as some of the copywriting. And it paid off! The website is user-friendly and intuitive, with all the information carefully compiled and sorted. There's inspiration around every corner and trips can be booked with just a couple of clicks. All you need is to sit back and relax, grab your laptop or phone, and start exploring.
More of a magazine,
less of a portal
When designing the website, we wanted to stay in tune with the philosophy of the whole Amazing Places project, which is based on inspiring people and telling stories. So from the very start, it was clear to us that what we were building here was more of an online magazine than a conventional booking platform.
This is reflected in the overall design, use of visuals, space and interaction. The design is airy, clean and sleek, making room for the most important element–amazing content.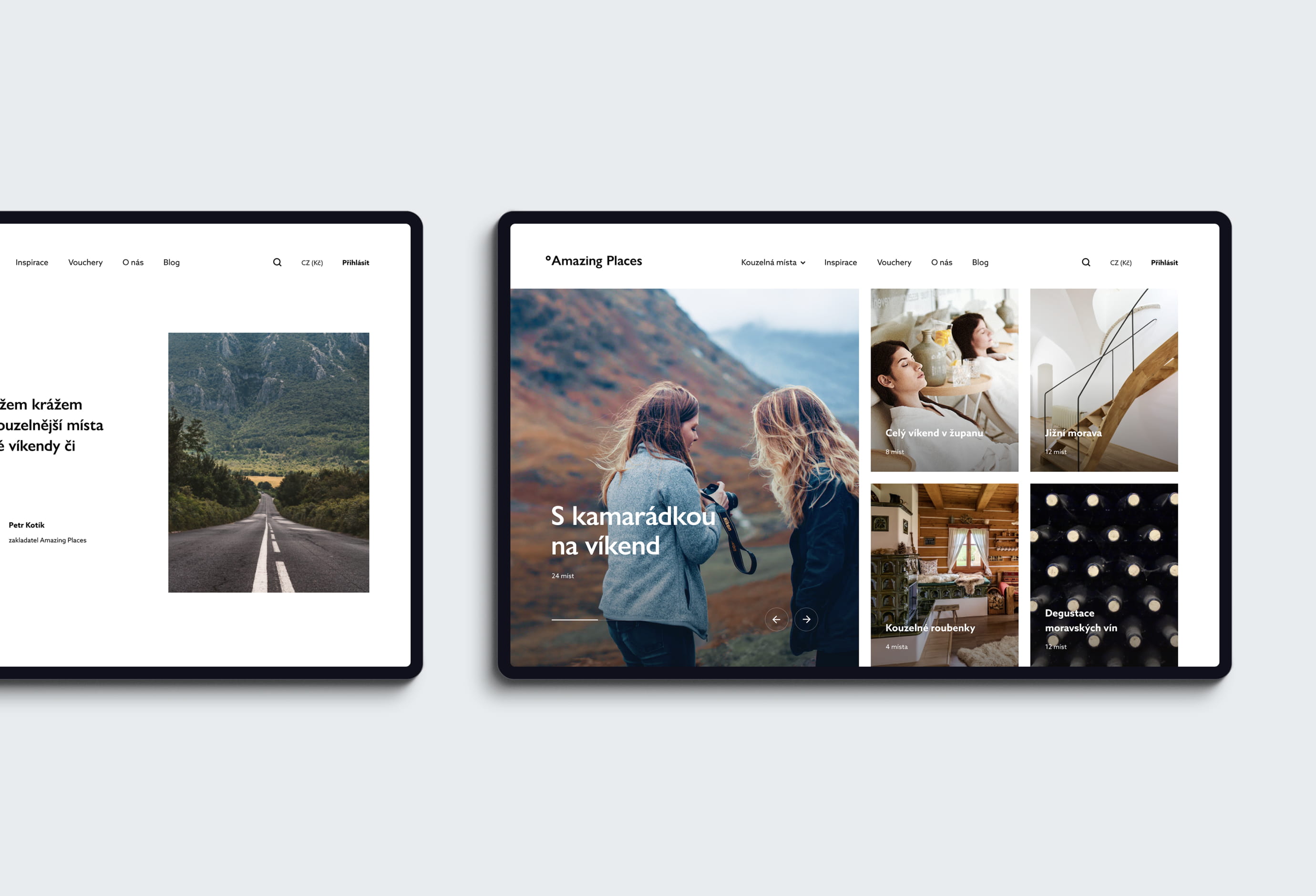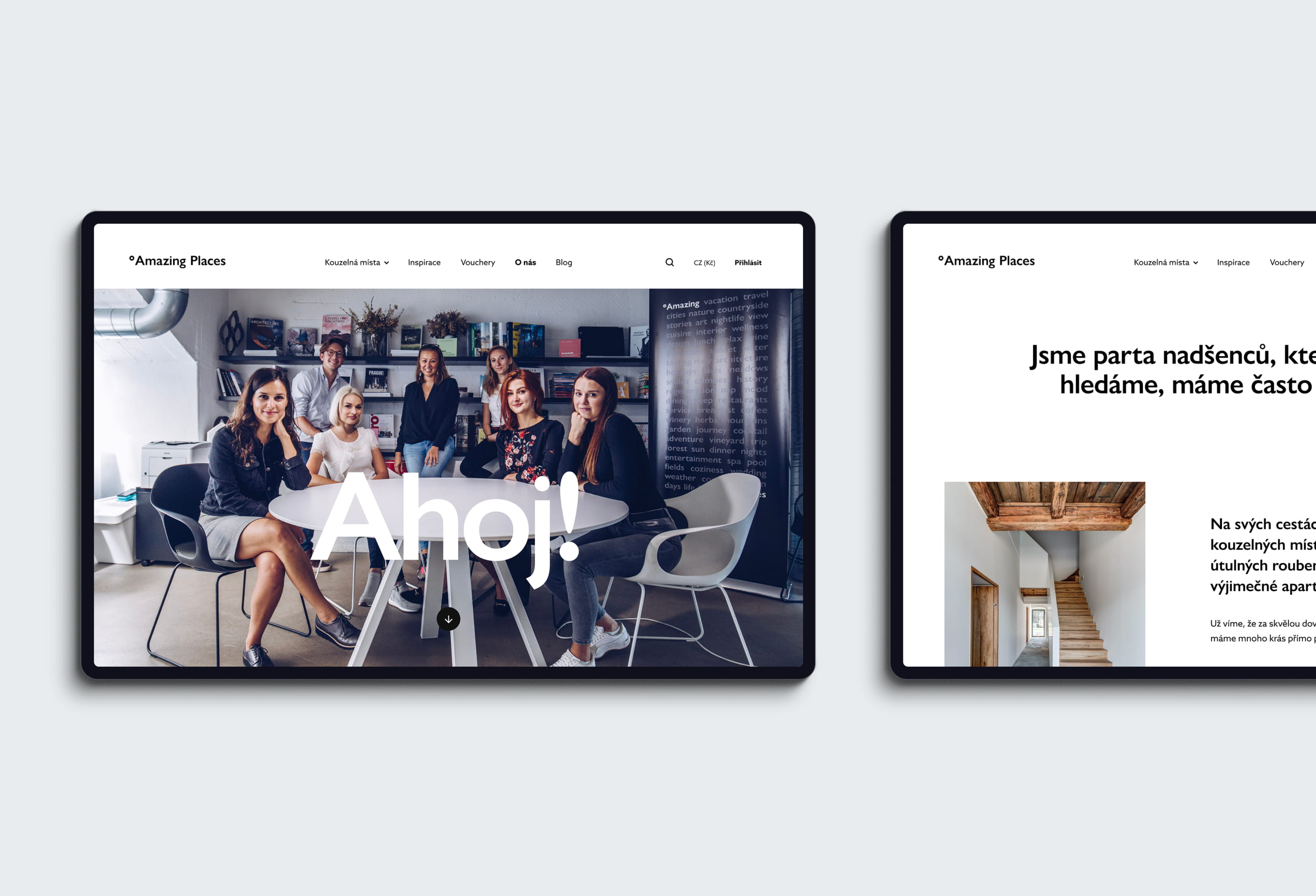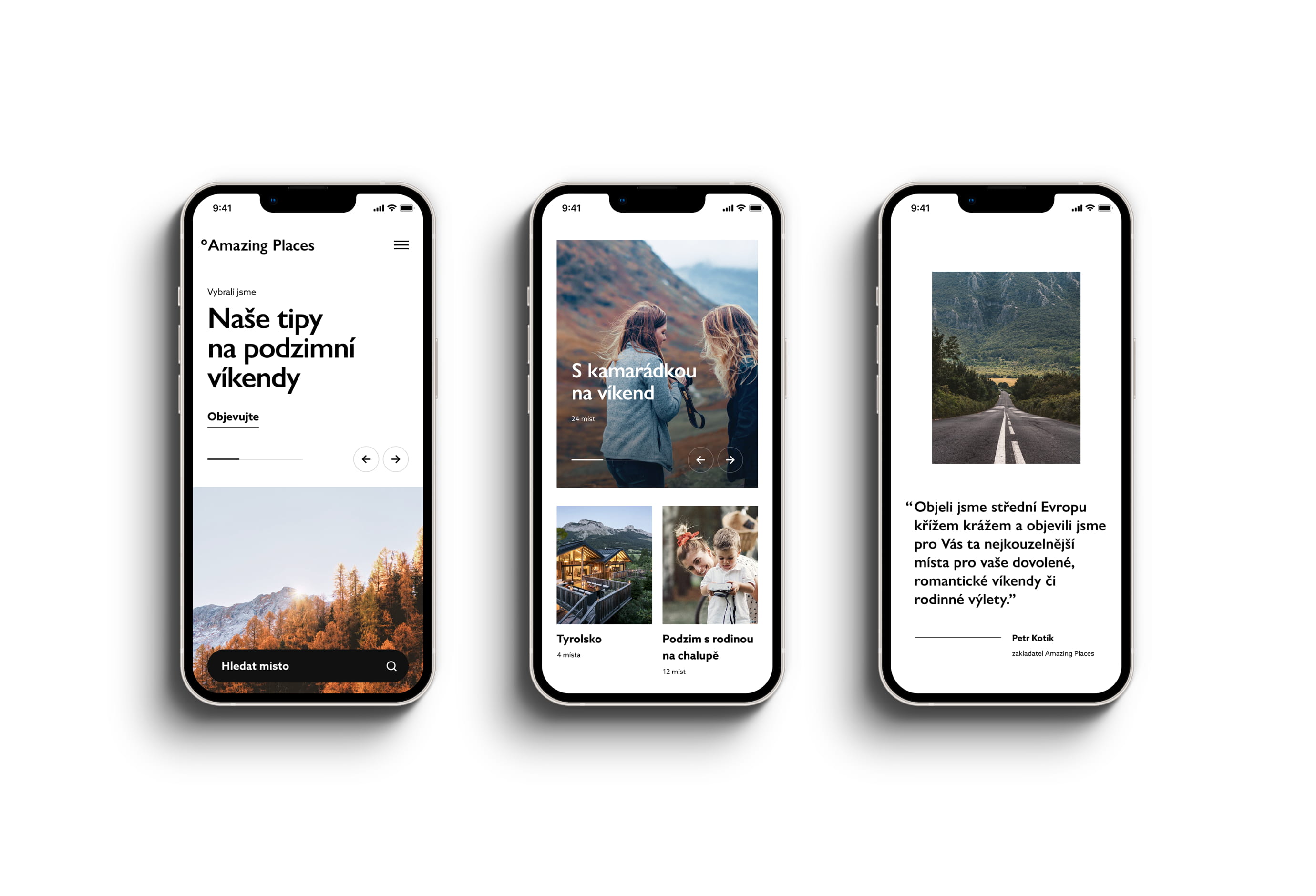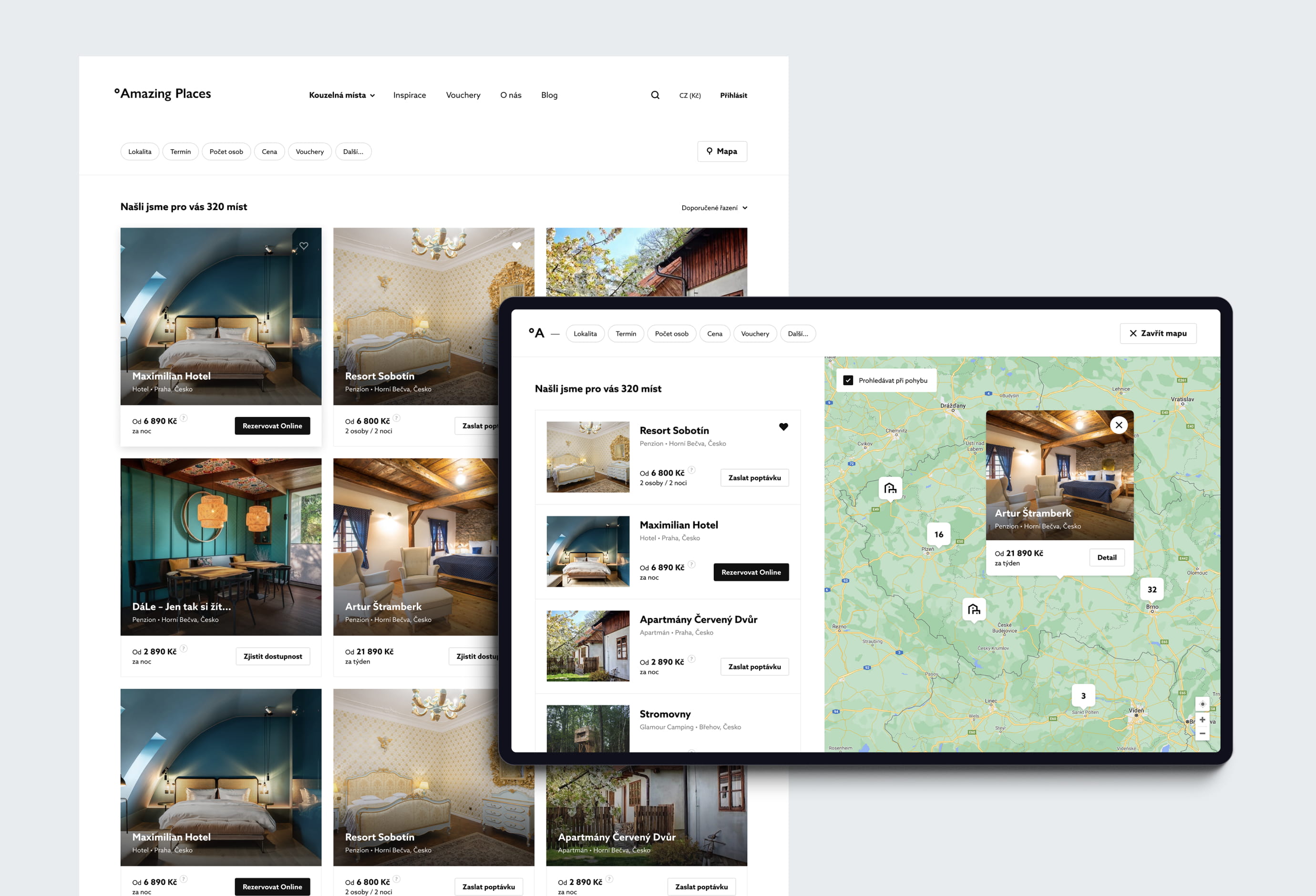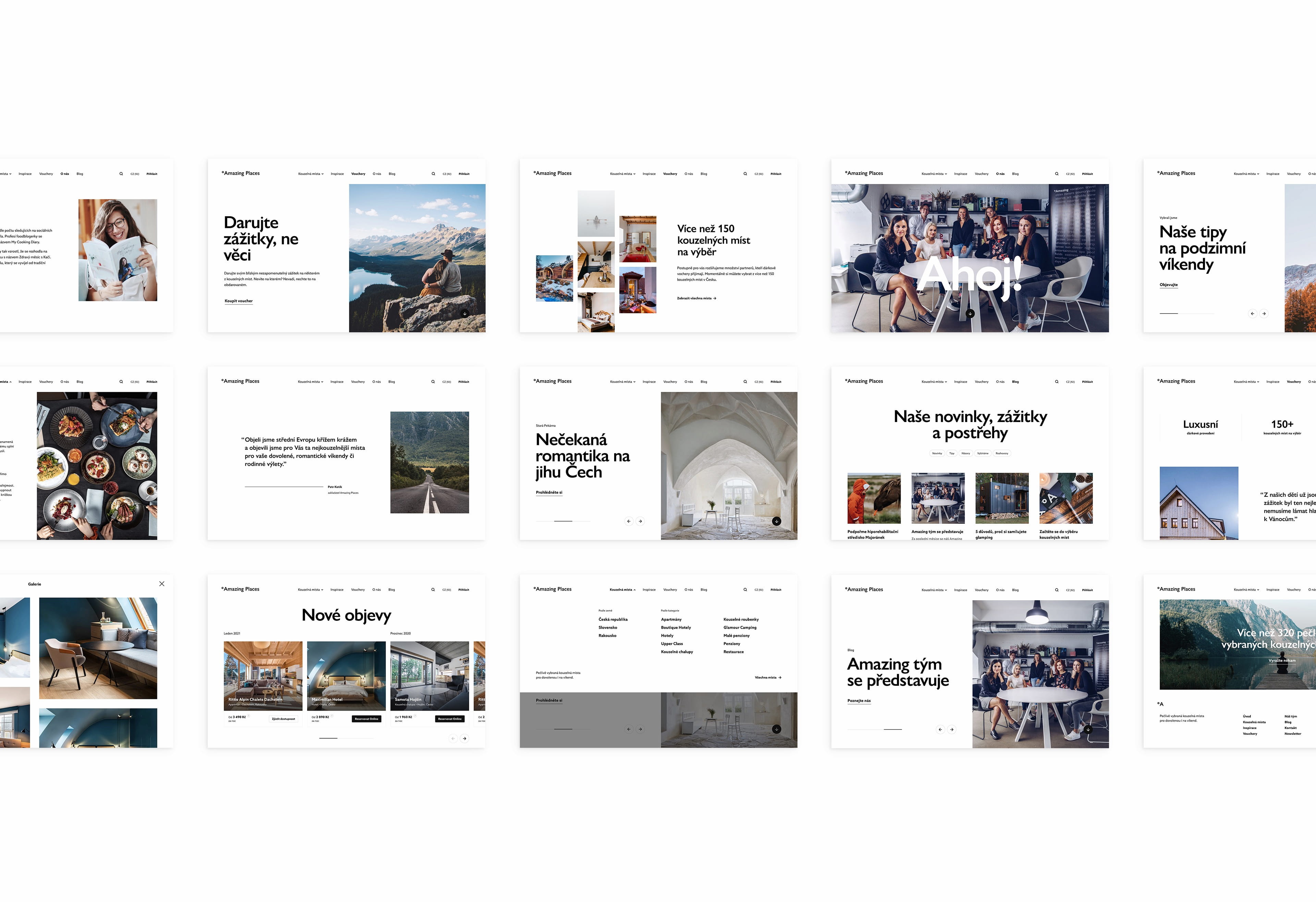 We know that the magic of Amazing Places is all thanks to the unique magic of every destination. This is why we gave each of the places as much space and attention as they deserve. The lush photos are accented with nifty pictograms created by leading Czech illustrator, Jirka Jaroš.
The profiles are all thoughtfully constructed, allowing for their unique stories to be told in a captivating way and instantly giving users all of the information they need so they can go ahead and book right away.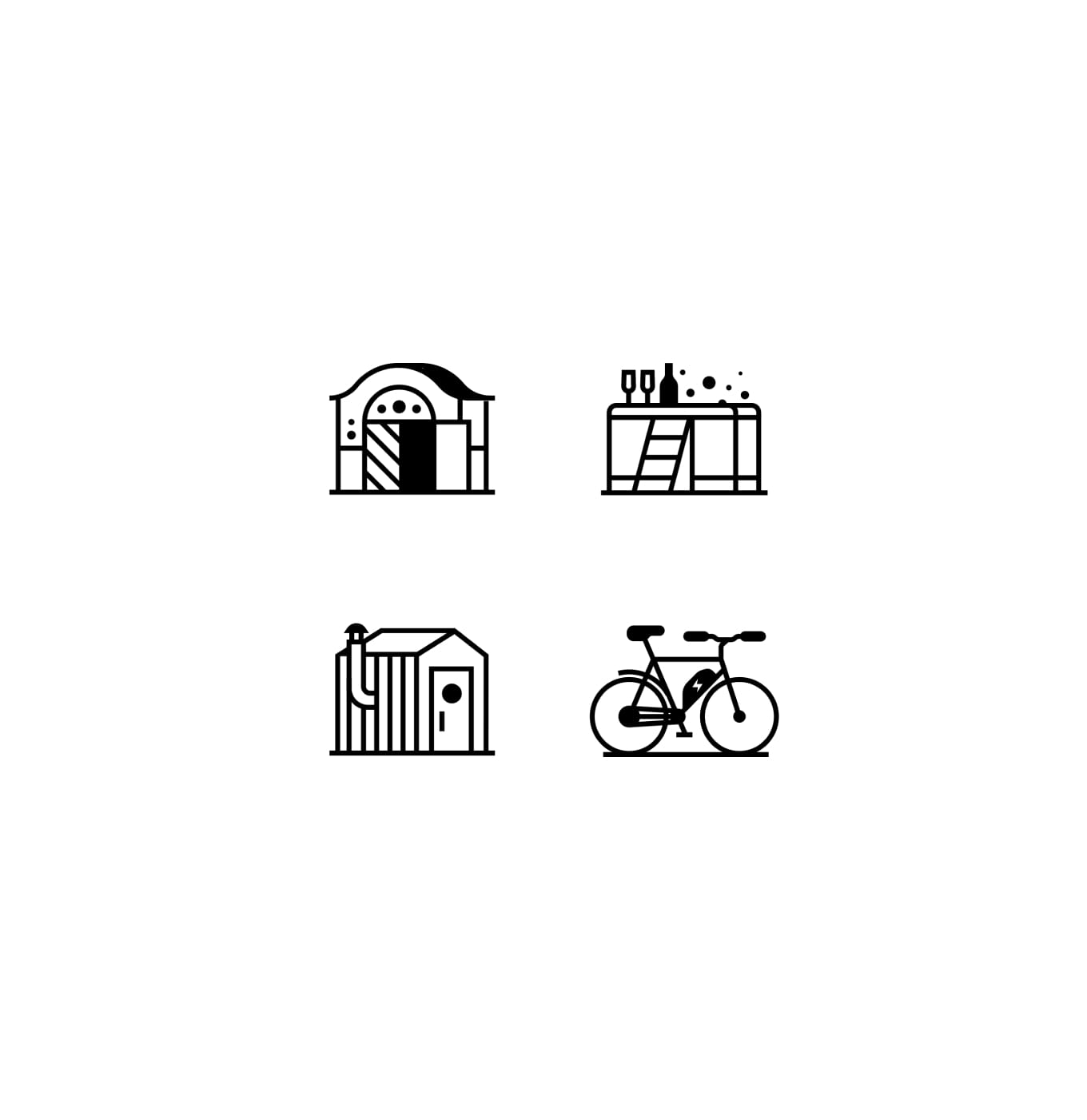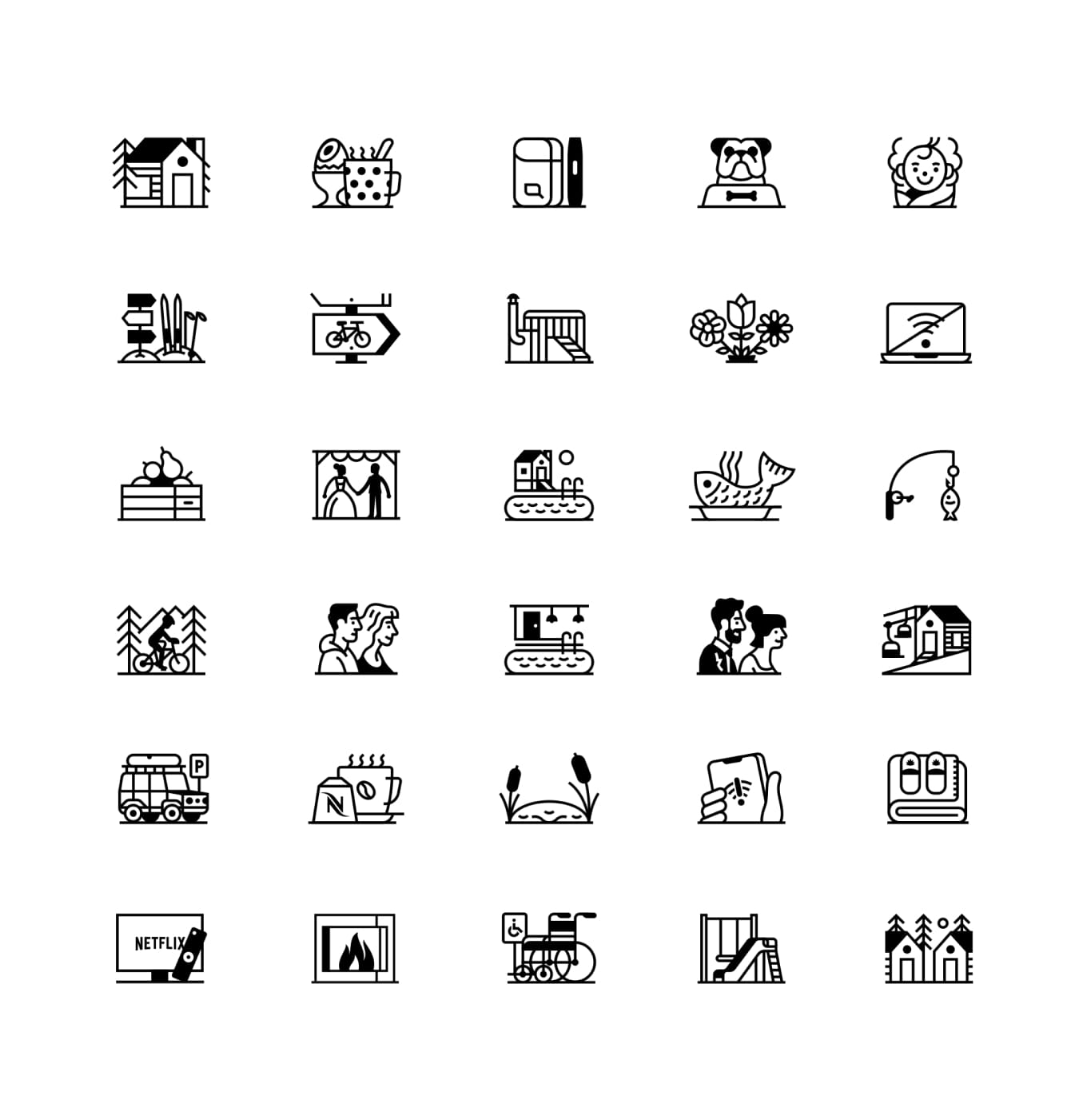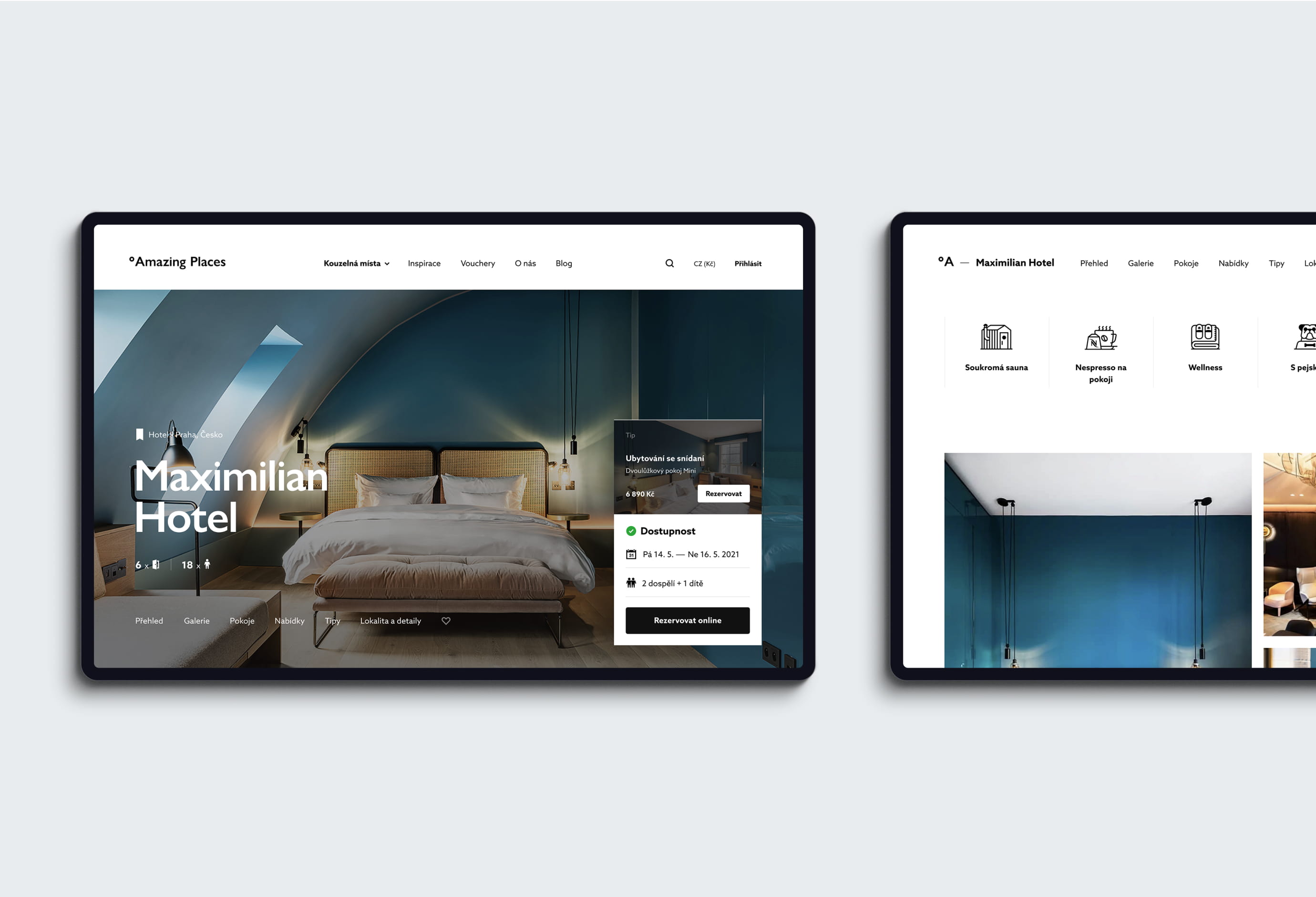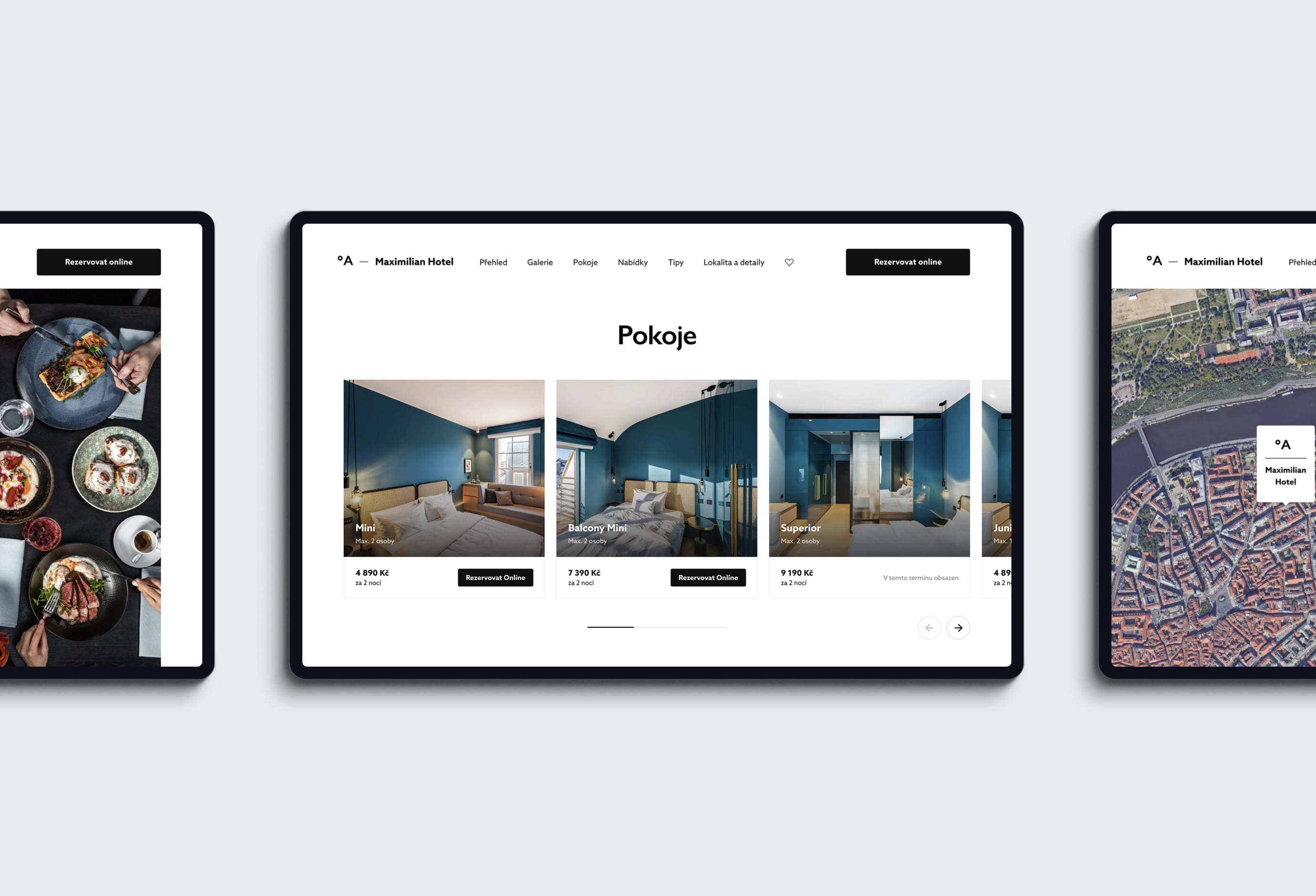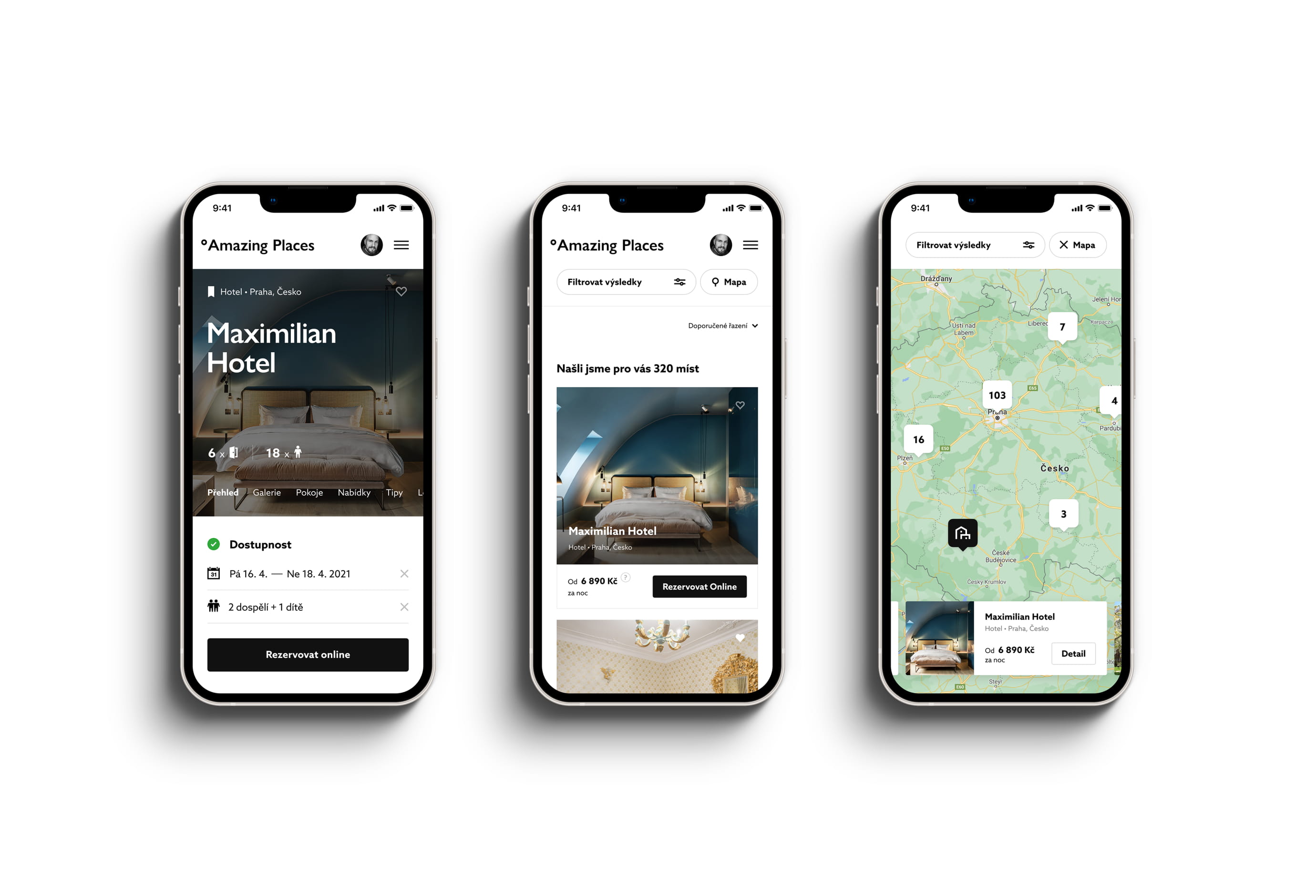 Inspiration
everywhere you look
The new Amazing Places website will inspire you. No doubt about it. When browsing the site, you'll discover so many enticing places to visit you won't even know where to begin.
To make this a bit easier for users, we curated a selection of thematic collections, added many different filter options, and also included a function to browse through brand new listings.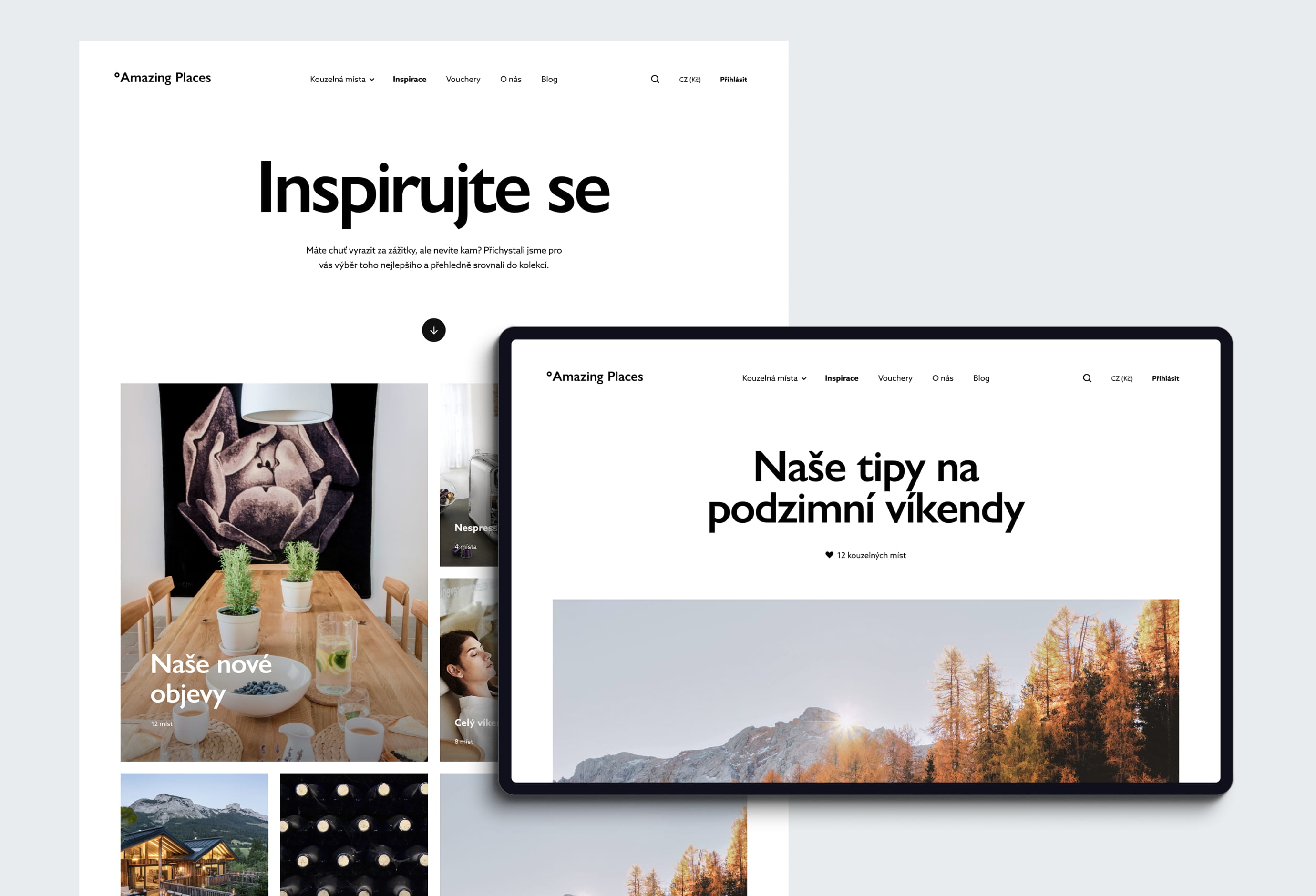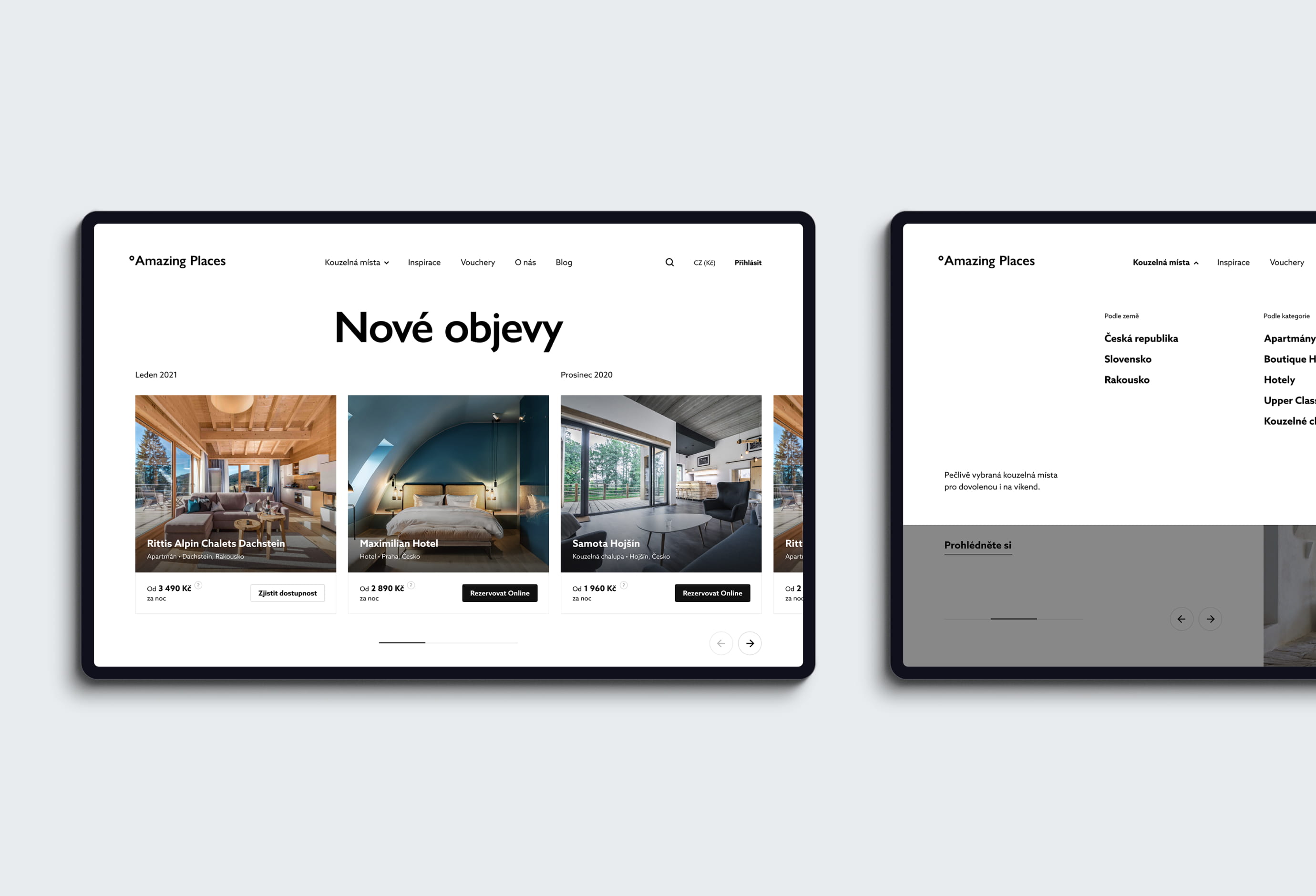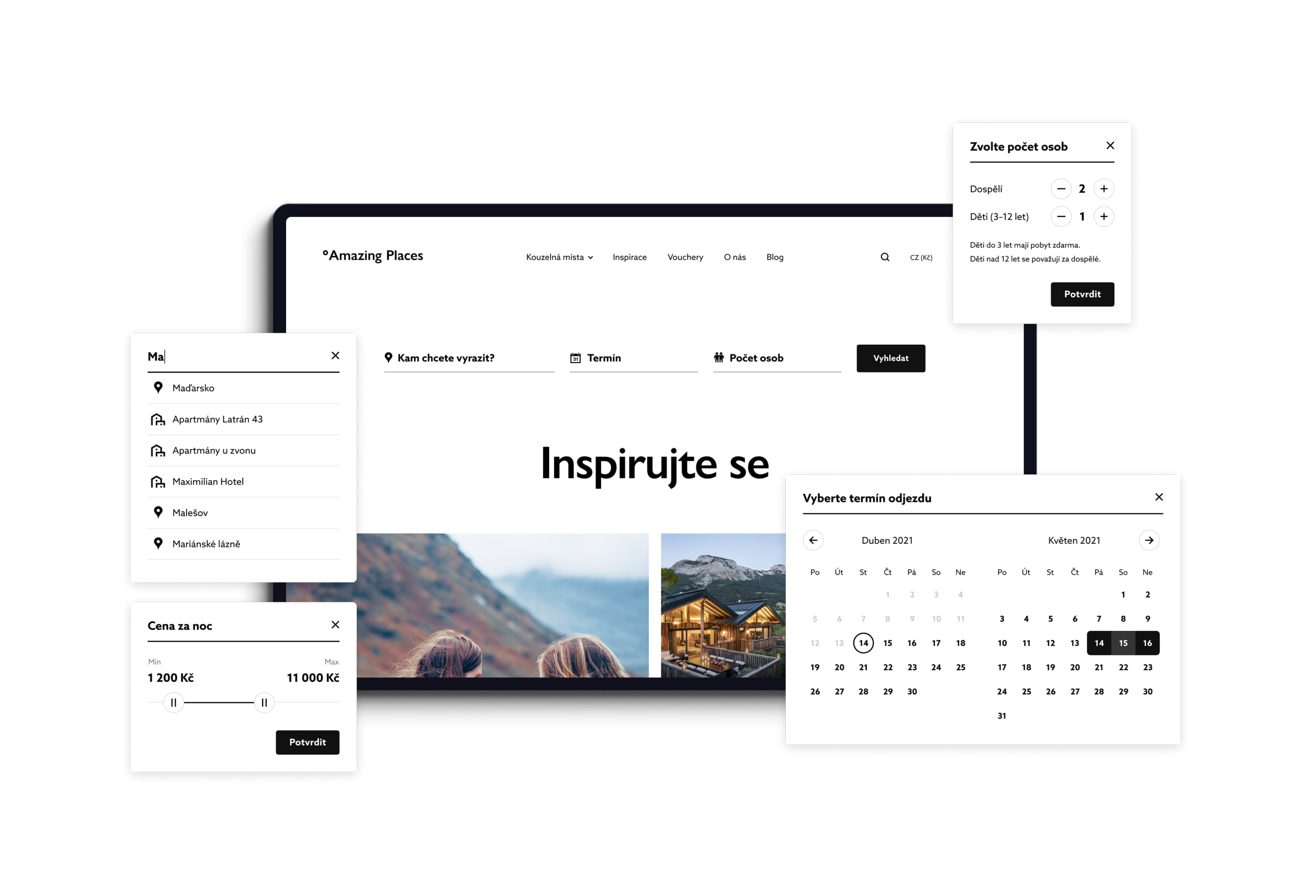 Design and functionality
come first
In addition to the design, we naturally put equal emphasis on functionality and a user-friendly experience. We designed the entire process for booking, purchasing gift cards, search tools, user profiles, and numerous other pages, modules, dialogues, pop-ups and much more. All of this was done in a working prototype for both desktop and mobile devices.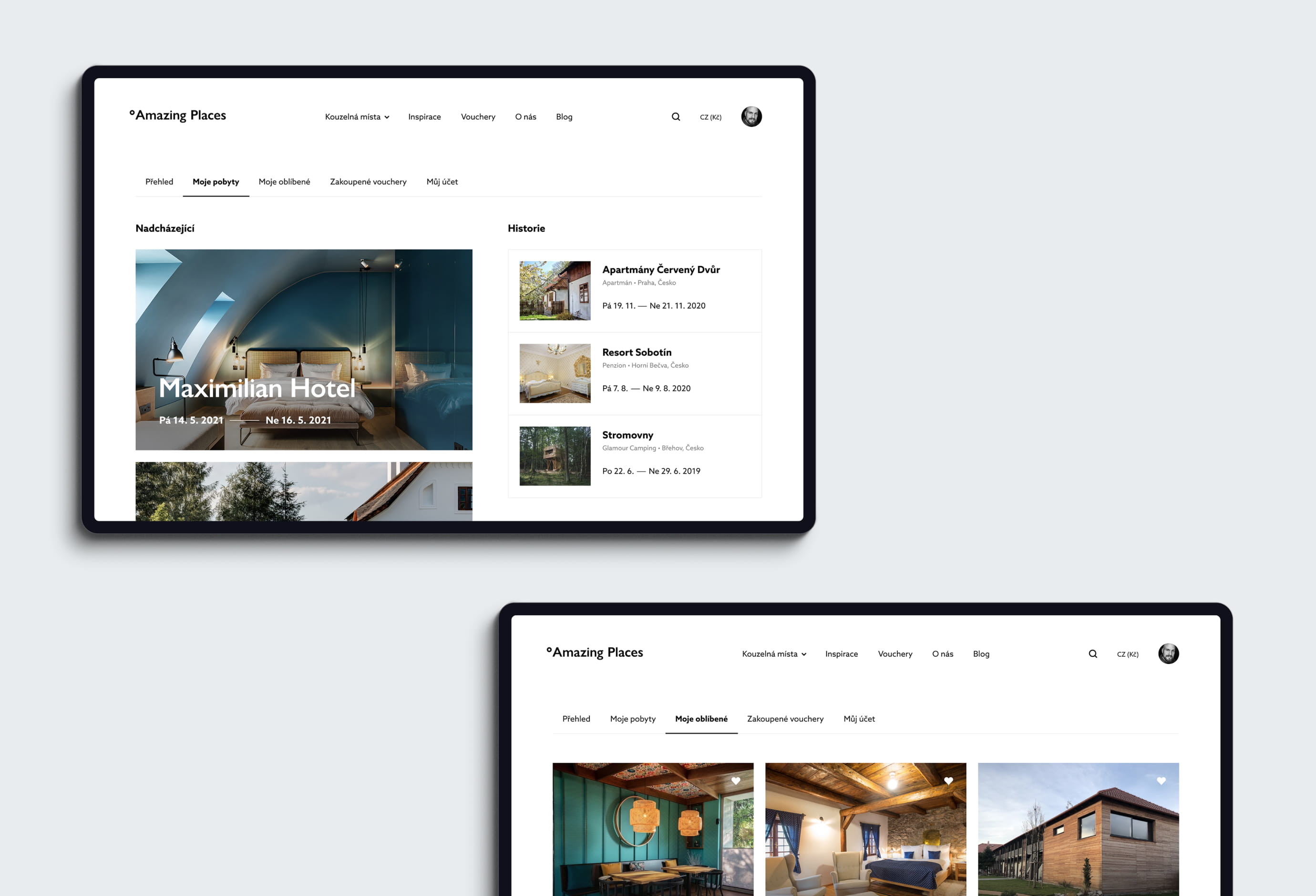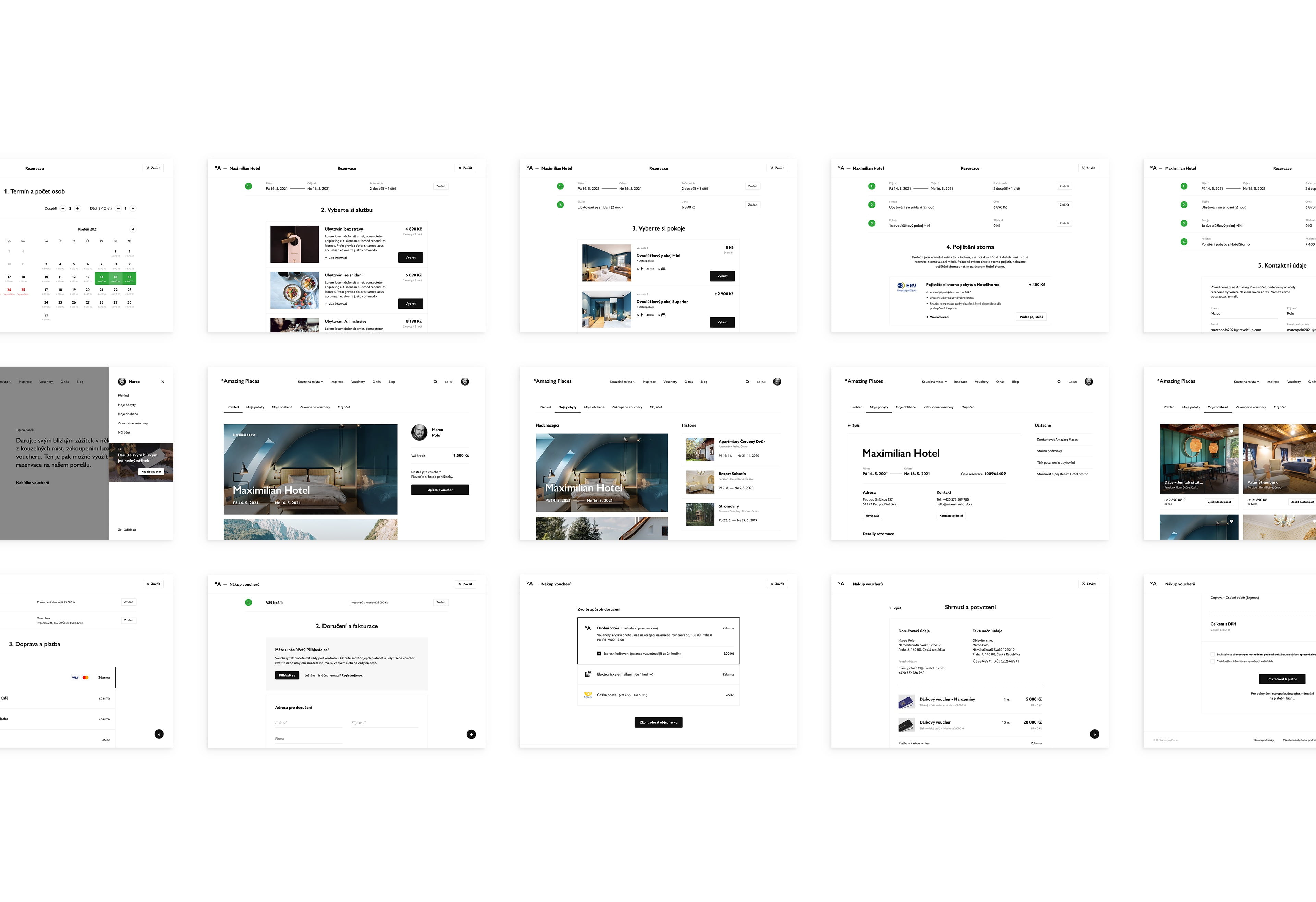 " Honza Kolář is a key creator behind the visual identity of Amazing Places. He is very much tapped in to the entire project as a whole, from the design to the final texts. "